Large Christmas Tree Hire
4ft - 30ft Artificial Christmas Tree Hire & 4ft - 15ft Real Christmas Tree Rental
Contact us now to book your tree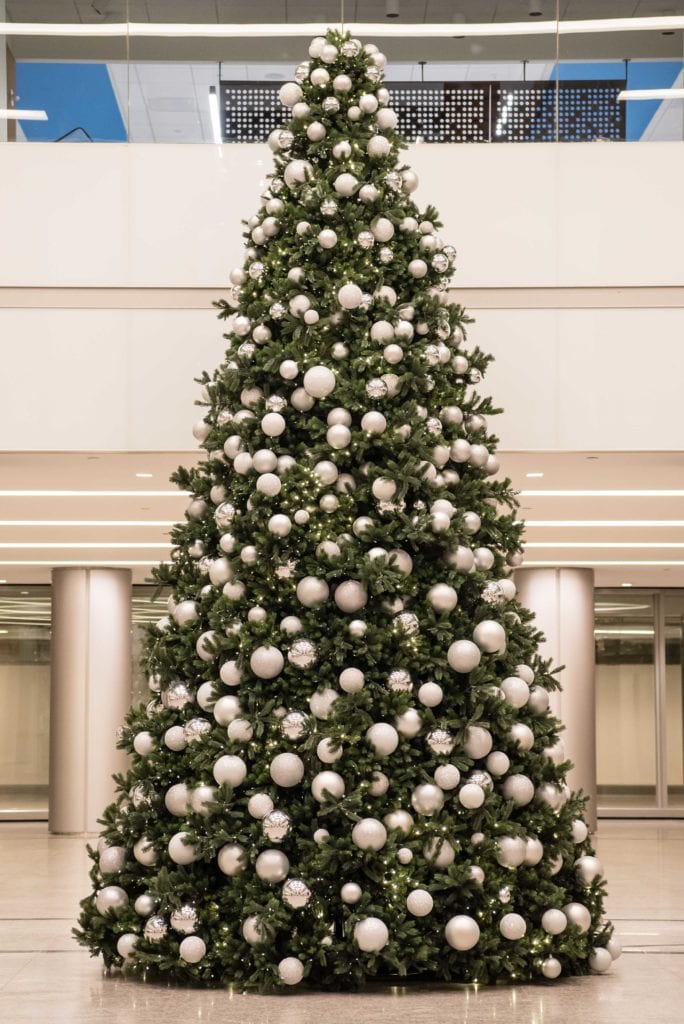 How To Hire A Large Artificial Christmas Tree For Your Business
Our large artificial trees can be hired up to an impressive 30ft in height. Our bespoke Christmas trees can be hired with or without lights, decorated or undecorated, indoors or outdoors.
We hire large Christmas trees for any space or business including – commercial properties, corporate offices, retail, pubs, shops, shopping centers, hotels and city or town squares. Just give us call, send us an email or use our contact form for more information.
Outdoor & Indoor Christmas Trees For Any Space
If you're looking for an outdoor or indoor commercial Christmas tree then your at the right place. At Simply Plants our trees have beautiful realistic PE/PVC tree branches on a UK made cone steel frame with a wide base allowing plenty of room inside the tree for ballast so the tree can be weighed down. The branches then hide anything inside the tree. They can also be bolted to the floor for extra stability. 
Where Can You Hire Our Bespoke Artificial Christmas Trees?
For trees hired over 12ft we cover most of the UK.
For smaller real and artificial trees we cover most of central England from Manchester and Birmingham to the Midlands down to London and Bristol.
Commercial Artificial Christmas Tree Rental
Sizes available: 4ft – 30ft.
Full service including installation, decoration and removal.
High quality steel frames designed and manufactured in the UK.
Indoor or outdoor use.
Ballast and bolted to the floor for outdoor trees.
Design your own tree decorations and color scheme.
P.A.T tested lights.
Risk assessments and method statements.
Appropriate insurances for tree installation.
Corporate & Retail Christmas Tree Hire
Your tree can be with lights or without and decorated in a colour of your choosing with a large lit or un-lit star on the top. 
Can't decide how to decorate your commercial Christmas Tree? Don't worry, we do it all for you. We turn up on a agreed day, install your tree, beautifully decorate it and secure it, then take it down in January.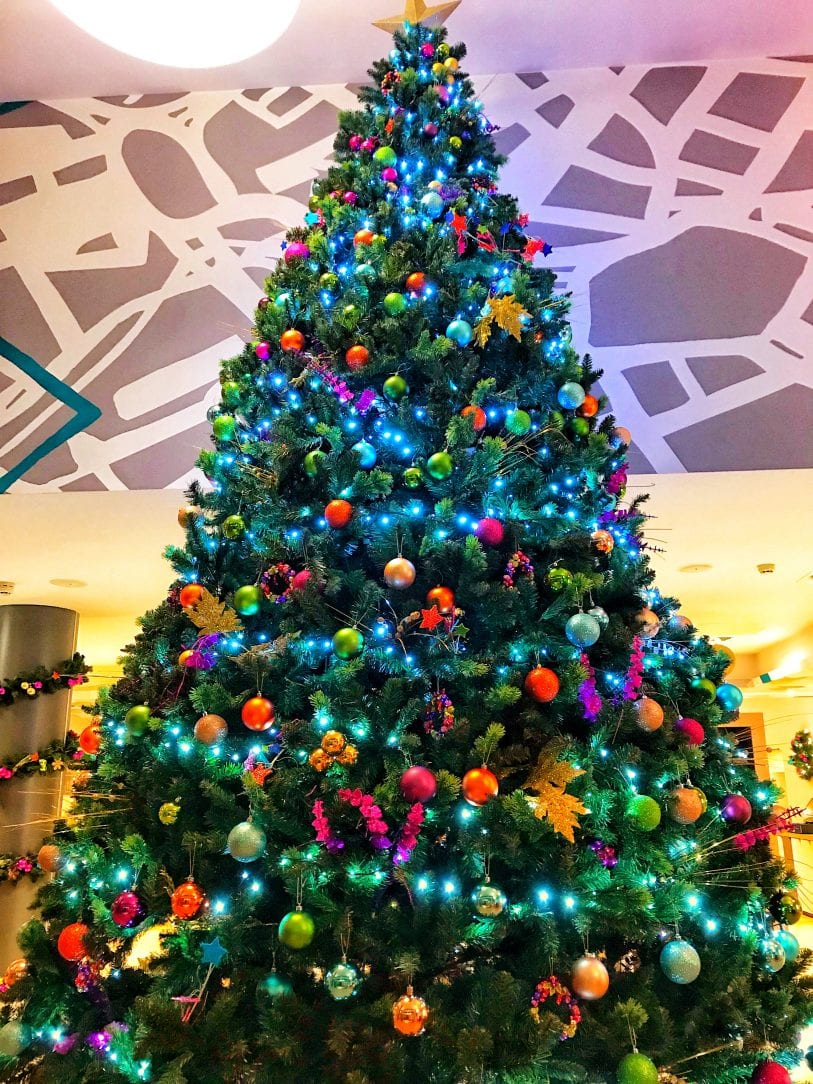 FAQ
How do I rent a Christmas tree and decorations?
Its simply. All you have to do is fill in one of our decoration request forms with what you are looking for, a colour scheme, your contact details and Location. One of our team will then be in-touch to confirm the details of the order, answer any questions and organise any requests.
How do I pay for my order?
Rent a Christmas tree or other decorations from us and after the order has been delivered we will issue your corporate office address with an invoice which you can pay by BACS, credit card or PayPal. For Larger trees above 12ft a deposit will be required to secure your tree and date.   
When will you deliver our decorations?
You can pick any week from November onwards depending on your requirements. If you book early we will do our best to deliver as close to the day you require but we can not guarantee any day, only the week you have picked.
What areas do you deliver in?
We rent and hire large Christmas trees above 12ft across the UK. For smaller trees we deliver from London and surrounding areas all the way up to York and everywhere in-between. Please see our Locations page to check if we deliver in your area but please contact us or call us on 03335776232 if you are outside that area and would like a quote.