Benefits Of Plants In The Office
Incredible Benefits Of Office Plants.
It's no secret that our environment has a dramatic impact on our overall mood. Going for a walk in nature can make us feel happy and creative, while being cramped in a colourless, crowded office makes us stressed and miserable. With office workers spending eight hours a day at their desk, companies have an obligation to ensure the wellness of their staff. One way they can do this is by creating a positive work environment.
From the discreet of desk plants to the most extravagant interior display, plants can have a considerable impact on the appearance of a workplace as well as the physical and mental health of employees. Here are some of the benefits you can experience by incorporating plants into your office and feeling connected with nature.
Study shows plants help reduce stress
Plants are a natural stress reliever. Natural environments have been shown to have a different effect on our minds than sterile, urban environments. Nature makes us feel calm and relaxed and causes stress levels to plummet. A walk in the countryside is one of the best things in the world for mental health, but with a nine-to-five office job, it's not always convenient to spend a lot of time outdoors. Incorporating plants into the workplace is a great way to bring nature's natural elements into an indoor environment. Daily interaction with plants has been shown to reduce the physical effects of stress by 50%, meaning employees can become more psychologically engaged and happy at work.
More aesthetically pleasing workplace design
The obvious benefit of a plant-filled office design is that it is simply a more pleasing place to work. A sterile, uniform room with little in the way of decoration is unlikely to spark joy in your employees' hearts and could eventually contribute to depression and mental fatigue. Plants, especially a diverse and colourful array, provide points of interest and some much-needed visual stimulation for workers engaging in repetitive tasks.
plants create high productivity
In simple terms, plants make workers more productive; and more productive employees result in a more successful business. So many different studies have shown that proximity to plants has a hugely positive impact on employee productivity, replenishing their capacity for creativity, attention and focus. Less natural, sterile environments, on the other hand, are often filled with distracting dramatic stimuli that have a negative impact on concentration. An office full of hard-working, focused and stress-free workers can only be a good thing for your company. And it means they are more likely to stick around in the long term too. Plants additionally help with productivity by absorbing sound. In a crowded, open-plan office, the level of noise can be distracting. Strategically-placed greenery can absorb excess noise and create a quieter work environment where people are better able to concentrate on their daily tasks.
Plants help air quality in the workplace
The air within a stuffy, enclosed office can become polluted and stale. It can be hard for clean air from outdoors to penetrate. Photocopiers and printers release toxins into the air, and if you're based in the city, opening the window can actually make the air quality worse! Poor air quality or air-conditioned spaces can contribute to sickness and an overall decline in health.
Plants, however, work as nature's filters. Plants can counteract the effects of poor air quality by absorbing office pollutants into their leaves and effectively cleaning the contaminated indoor air. This creates a healthier environment for workers and has been shown to reduce sickness rates by up to 30%.
Through a biophilic design, indoor plants also help companies to reduce their carbon footprint by taking up carbon dioxide from the air and releasing it as oxygen. By bringing plants into the office, you are actively benefiting the environment.
If this has convinced you that plants are a great way to create a happier, more productive office, why not get in touch? Let us know your requirements and we can help you find the right plants to suit your office's needs.
Take a Look in Our Shop or Contact Us to Find Out More
If you're interested in buying or hiring some indoor office plants, you simply need to take a look at our online shop and see what appeals to you most. We can provide containers, potted plants, or loose to suit your needs. If you want to contact us to learn more about what we can do for you, don't hesitate to do so. We're always happy to help out new customers in any way we can.
Indoor office plants offer something fresh and important to your office space, so you should be sure to make the most of them, especially if you're undertaking an office refurbishment. Simply Plants can even provide a maintenance service to look after your plants and make sure they are getting all the natural light they need.
With so many years of experience in the business, our company has
been able to work with so many nice people and great companies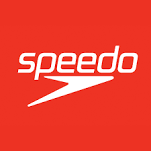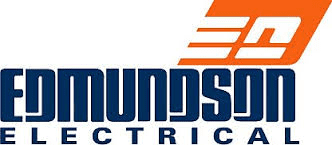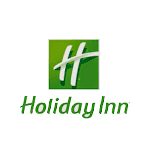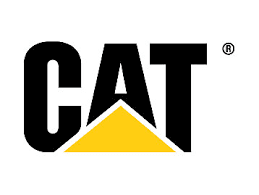 Book your no obligation FREE trial